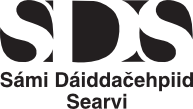 Members
SDS has over 70 members who work with various visual arts techniques. Many members are multi-artists who also work with literature, poetry, stage text, performance, music, scenography and as clothing designers.
We are represented all over Sápmi and we see that Sami art is on the rise – that is a very good sign. It is very gratifying that the purchasing scheme for Sami art in 2021 has received additional funds for purchase for the Sámi Dáiddamusea / Sami Art Museum, which is now being designed. The location of the museum is Karasjok. SDS looks forward to contributing constructively with expertise and networks in the further process to achieve the fastest possible realization!
Fill out the form if you want to apply for membership under the link application form.
Read more about Sami Art Museum at www.samidaiddamusea.net